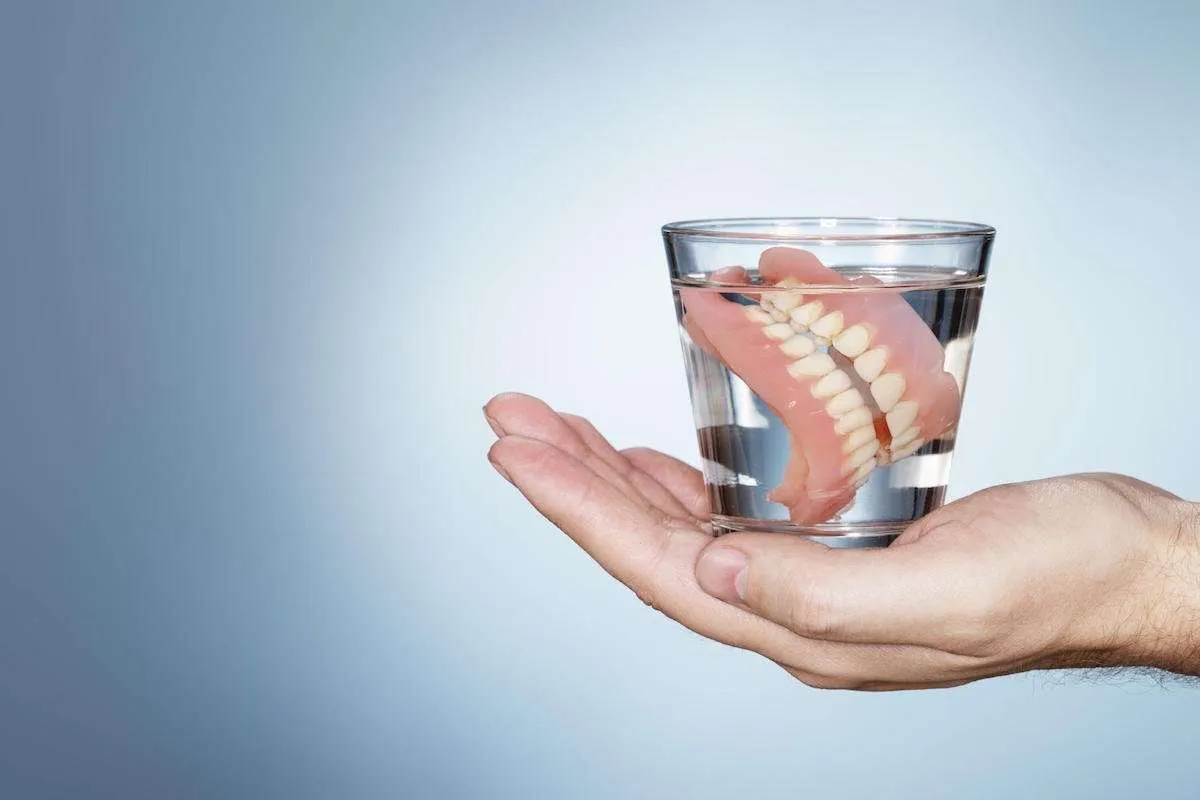 26 Apr

Dentist Preston Tips: Dentures Broken in Half? Here's What You Can Do

A broken denture is a serious issue that can affect eating and speaking habits, as well as leaving the mouth empty of teeth.

If your dentures break in half, be sure to contact Preston Supreme Dental immediately.

We are happy to discuss your options and help your mouth get back on track. Read on to learn what to do if your dentures break in half.

Remember, of course, that whatever you do is only a temporary fix – you need to visit us at Preston Supreme Dental for a permanent, safe, and clean fix.
Here's What To Do In Case Of Denture Emergency
One of the most severe problems that affect full dentures is the prosthesis fracture. A prosthesis fracture occurs when your dentures break in half.
Typically, it is the top denture that suffers a prosthesis fracture, but it can happen to a bottom denture as well.
Unfortunately, a broken denture negatively affects everyday tasks such as chewing, eating, swallowing.
Aesthetically, a broken denture is also a disaster to your smile, making opening your mouth embarrassing.
And worse, it seems your dentures always break at the worst time.
It could be a first date, a presentation at work, or a social occasion with a photo-opportunity – whatever the circumstances; you can guarantee that you will want your denture repaired effectively and quickly.
What You Can Do
Check it out. The first step is to determine what has happened. In some cases you will be able to fix your dentures and, of course, in some cases, the damage will be too great.
This depends on how the dentures have broken. There are a few ways your dentures can break: a piece of the pink acrylic falls off; a tooth breaks, cracks or falls out; or the denture breaks in half;
If the denture is split in half, there is nothing you can do short of visiting your dentist. Repairing a denture that has broken in half can only be performed by a skilled prosthodontist.
Emergency repair. If a tooth is broken, cracked, or has fallen out, or the pink acrylic has come out, you may be able to temporarily fix it at home before visiting the dentist.
The most common thing to do is use a denture repair kit. These are available at most local pharmacies and are intended for emergency repair only; they are not meant to be long-term answers.
Be sure your kit is clearly labelled as safe for dental work. These kits include a bonding material, and some may also include a variety of teeth that can temporarily replace one that has fallen out of your denture.
A kit may claim to be able to fix cracks, but this is not true; your only permanent answer is to find a prosthodontist.
If your dentures break, we are here to serve you. We offer same day emergency care so you can have your smile back in no time!
Call your dentist. If you've broken your denture; the first thing you need to do is call your dentist!
Explain what has happened, and then schedule the earliest possible appointment. Your prosthodontist will repair or replace your denture and be sure that it will fit well and be comfortable.
Consider Permanent Dentures
While removable dentures certainly have their benefits, at Preston Supreme Dental we know that some patients would like to avoid their hassle.
In this case, it is sometimes possible to provide permanent dentures anchored by implants.
If you think this might be an answer to your missing teeth, set up a consultation and we will help determine if you are a good candidate for this.
An Ounce Of Prevention Is Worth A Pound Of Cure
You want to make sure you take great care of your dentures, so they continue to take care of you. Your dentures may seem like they are very strong, and they are to a point.
However, they do have their limitations, and you want to be extremely careful with them. The teeth of your dentures can become loose and even break off from the base.
Also, any part of your dentures can become fractured, chipped or broken. If you do break them, you want to make sure you minimise the damage done so they might be able to be fixed quickly.
Sometimes you can't control the condition of your dentures, but in many cases, a denture is broken by accidents that might have been avoided.
Steps You Can Take To Ensure Further Protecting Your Dentures
In case your dentures break, visit your Preston dentist immediately. Don't try to repair them with denture repair kits available in drugstores.
They are often ineffective and damaging to your dentures. Leave the repairing part to your dental technician. They know what to do.
To maintain the safety of your dentures, you should:
Rinse your dentures after eating. This removes food particles that may have lodged under your dentures.
Handle your dentures carefully. Dropping dentures is the most common way that they get broken. Make sure you don't bend the clasps or plastic. We often recommend putting a towel on the counter and water in the sink when you're handling your dentures outside of your mouth.
Brush your dentures daily. Don't allow anything to build up on dentures that might harm them.
Soak your dentures overnight. For many dentures, keeping them moist helps extend their life. If you have any questions, check with your Preston Supreme Dental dentist for specific recommendations for overnight storage.
At Preston Supreme Dental we hope you never have an emergency with your dentures, but if you do you can rest assured that by following the steps we have outlined here, and visiting us immediately, the problem can be set right!
Emergency treatment at Preston Supreme Dental
The Preston Supreme Dental Team
Visit your Preston dentist today!
Preston dentist is also serving local communities in Coburg, Northcote, Thornbury, Bundoora and Reservoir.
Same Day Emergency Appointment Available
We are conveniently situated on Murray Road, between St Georges Rd and High St, with public transportation nearby!
If you have any dental emergencies that need immediate relief or attention, call us on (03) 9478 7708 or book your appointment online. We are located at 243 Murray Road in Preston.